UPHOLSTERY CLEANING SERVICES IN COLUMBIA
As a homeowner, not only do you have to go to work to put food on the table and keep a roof over your head, but you also have to dedicate a substantial amount of your time to keeping your home clean. If you find all these responsibilities overwhelming, you should consider having our professionals come to your home to perform cleaning services regularly. Here are some of the many advantages of professional upholstery cleaning at Sunbird Carpet Cleaning Columbia.
Pros of Professional Upholstery Cleaning
Chances are you spent a small fortune on your dining set, sectional sofas, and recliners. However, you probably consider the money well-spent, especially if the furniture matches the rest of your home perfectly. Now that you've finally found the perfect furniture for your home, you're probably willing to do anything in your power to prevent the upholstery from becoming discolored and dull.
One thing you can do is hire professionals from Sunbird Carpet Cleaning Columbia to deep clean your upholstery regularly. If you've never opted for professional upholstery cleaning, you will find that our professionals will go above and beyond anything you ever expected. All of our professionals are trained to use quality upholstery cleaners and stain removal products to make your upholstery look as good as new.
Without a doubt, the improvement in your furniture's appearance will be the most apparent benefit of professional upholstery cleaning. If your upholstery has not been cleaned in years, you may not even be able to recall the original color of your furniture. After a deep cleaning performed by our professionals, you will be astonished by the appearance of the upholstery.
Professional upholstery cleaning is also a good idea if you want your furniture to last many years, or if people with allergies live in your home.
Our Services
Here at Sunbird Carpet Cleaning Columbia, we offer homeowners and business owners a variety of cleaning services. Upholstery cleaning happens to be one of our specialties. Since we know you value your furniture, our employees are trained to be very delicate in their treatment of upholstery. Not only will our employees deep clean your upholstery with quality upholstery cleaner, but they will also use stain removal techniques to renew the fabric.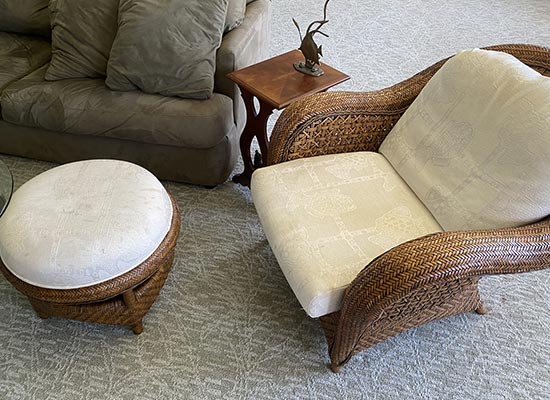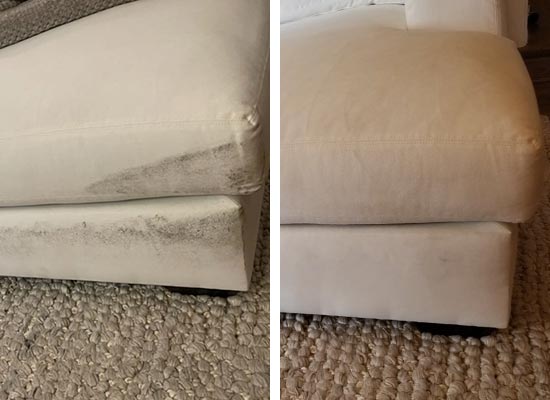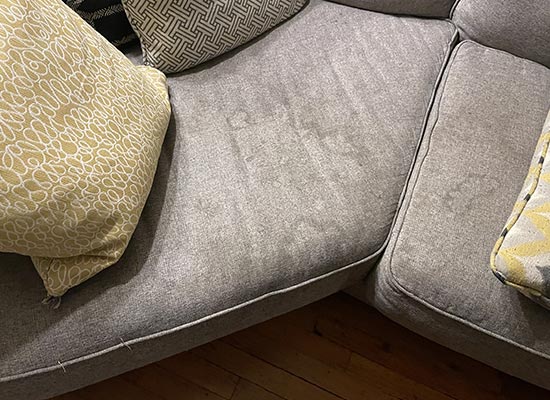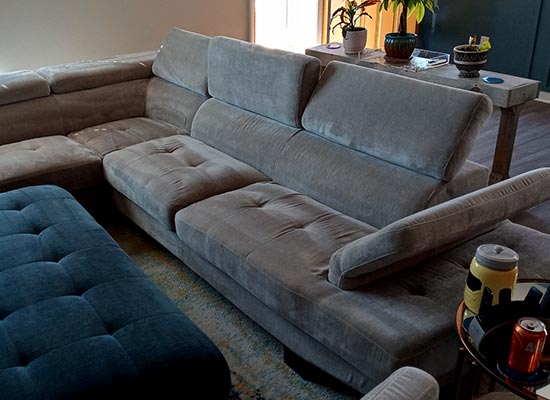 Residential and Commercial Upholstery Cleaning in Columbia
A clean and tidy living area is crucial for every home or office. Whether you need expert assistance in keeping your commercial environment looking its best or you need to brighten up your residential interior décor with some thorough cleaning, our team at Sunbird Carpet Cleaning Columbia has you covered. We specialise in all aspects of residential and commercial upholstery cleaning, from simple fabric refreshers to deep stain removal, so whether it's the sofa set in your living room or the boardroom chairs in an office, we can help restore them to like new condition quickly and easily!
Our Upholstery Cleaning Process
We employ cutting-edge techniques to ensure the highest level of cleanliness and customer satisfaction. Our upholstery cleaning process involves the following steps:
Inspection and Pre-Treatment: Our trained specialists thoroughly check the upholstery before beginning the cleaning procedure to identify specific areas that require extra attention. This enables them to choose the best cleaning method. They also use a pre-treatment solution to loosen dirt and stains before cleaning.
Hot Water Extraction: Hot water extraction, sometimes referred to as steam cleaning, is a well-known procedure for the thorough cleaning of upholstery. We utilize advanced equipment that generates hot water and extracts it along with the dirt and contaminants from the furniture. This method effectively dissolves stains and eliminates odor-causing microorganisms, leaving your upholstery clean and revitalized.
Spot Treatment and Stain Removal: Our professional technicians are well-versed in various types of stains and how to successfully treat them. They use specialized spot treatment chemicals and techniques to target and remove difficult stains like wine, ink, or pet accidents. Their skill guarantees that your upholstery looks its best after each cleaning session.
Sanitization and Deodorization: We add a full sanitization and deodorization technique into their upholstery cleaning routine to ensure a healthy and hygienic workplace. We use environmentally safe products to eradicate bacteria, allergies, and bad odors. This process guarantees that your upholstery not only looks clean but also feels clean and free of any dangerous toxins.
Fabric Protection: We recognize the importance of your investment in high-quality upholstery. We provide fabric protection treatments as part of our service to prevent your furniture from potential spills and stains. We extend the life of your upholstery and make it easier to keep it in excellent shape by applying a protective layer.
How Often Should You Get Professional Upholstery Cleaning in Columbia?
Several factors influence the frequency of professional upholstery cleaning in Columbia. While there is no hard and fast rule for how frequently upholstery should be professionally cleaned, the following tips can help you select an appropriate schedule:
Recommendations from the manufacturer: Examine the manufacturer's instructions or the care label included with your upholstery. Some manufacturers provide particular cleaning and maintenance requirements, including recommended cleaning frequency.
Traffic and usage: Consider how frequently your upholstery is used and how much traffic it receives. High-traffic locations, such as living rooms or commercial spaces, may necessitate more frequent cleaning than rarely used bedroom furniture.
Household factors: Consider the elements in your home that may contribute to upholstery soiling. If you have dogs, young children, or suffer from allergies, you may need to clean more frequently to remove pet dander, allergens, stains, and odours.
Visual inspection: Inspect your upholstery on a regular basis for evidence of filth, stains, spills, or odour buildup. If there is visible dirt or stains, it is a good sign that professional cleaning is required.
Professional upholstery cleaning is normally advised every 12 to 18 months as a general rule. This timeframe, however, can be changed based on the criteria indicated above. If your upholstery gets a lot of wear or has a lot of spills, you might want to schedule cleanings every 6 to 12 months. Remember, regular vacuuming and prompt spot cleaning can also help extend the time between professional cleanings and maintain the overall cleanliness and appearance of your upholstery.
Sunbird Carpet Cleaning Columbia offers services to customers in and around Columbia, MD. Contact us at 410-988-2026 to schedule an appointment or for a free estimate.