THE RUG CLEANING IN COLUMBIA
We know about rug cleaning! Our technicians can tell a lot just by looking at your rug. They see beyond the stains, to the fibers used, the dyes, and other issues that can affect the cleaning.
These factors help the rug cleaners at Sunbird Carpet Cleaning of Columbia select the right cleaning processes to get your rug completely clean. We also take into account the condition of the rug, so that we do not in any way harm or damage it.
While we'd love to give estimates over the phone, experience has shown us that it is always better to see the rug to figure out what cleaning methods will do the best job. Call 410-988-2026 to schedule a free rug evaluation at your location.
Protecting Your Investment
Sunbird Carpet Cleaning of Columbia can perform the rug cleaning either at your location or we can take the rug back to our workshop. Since rugs are so portable, it may be better to have them cleaned outside your home or business, to keep out all the dust and dirt that our expert cleaners will remove.
We will pick up your rug, clean the rug using specialized rug cleaning equipment and supplies in our workshop, dry it, groom it, and then deliver it back to your location in just a few short days. And you pay just for the cleaning, not for the pickup and delivery.
Let us help your rugs look their best. Call Sunbird Carpet Cleaning of Columbia, your Columbia rug cleaning experts, at 410-988-2026. You won't believe the difference cleaning can make for your beautiful rugs.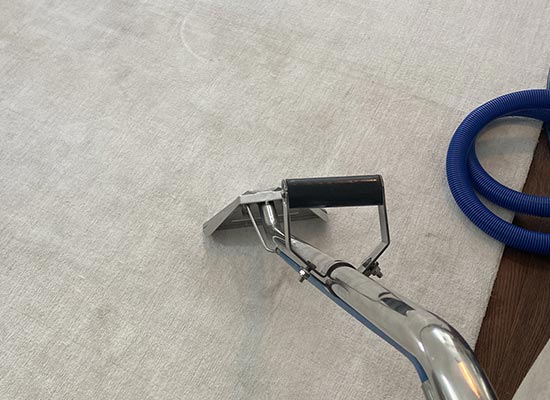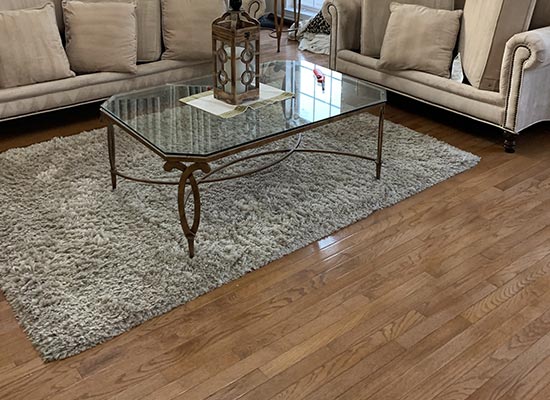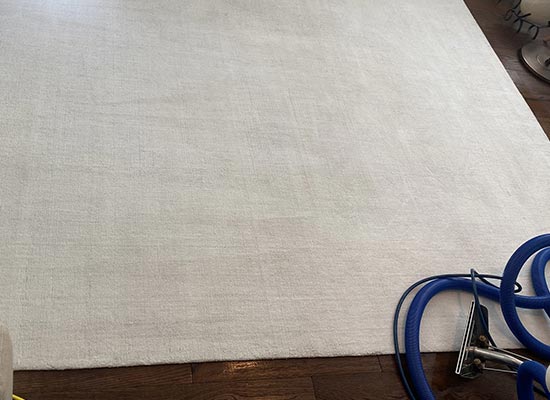 Issues That Hurt the Look & Feel of Your Rugs
Rugs are vulnerable to a lot of issues, many of which can hurt their look and feel. These include:
Stains: stains are one of the most common issues that can ruin the look of your rug. From food spills to pet accidents, stains can be tough to remove without causing further damage.
Dirt and dust: foot traffic and everyday use can leave your rug looking dingy, with dirt, dust, and other microscopic particles clinging to the fibers.
Wear and tear: over time, the fibers of your rug can become matted or worn, particularly in high-traffic areas, like hallways and entryways.
Allergens: if you or anyone in your family suffers from allergies or asthma, your rug can become a haven for dust mites, pollen, and other allergens.
Rug Repair Services In Columbia
In addition to cleaning, professional rug repair services are also available in Columbia. These include:
Rug restoration: If your rug is stained or has suffered other types of damage, rug restoration services can repair it so that it looks like new again.
Rug pad replacement: A new rug pad can help extend the life of your rug, providing extra cushioning and protection.
Binding and serging: If the edges of your rug are unraveling or frayed, binding and serging services can repair them, so they look neat and tidy.
Our Rug Cleaning Process
At Sunbird Carpet Cleaning of Columbia, we use a thorough, multi-step rug cleaning process to ensure that your rug looks and feels like new. Our process includes:
Inspection: We inspect your rug to identify any stains or areas of damage, so we can use the appropriate cleaning techniques and solutions.
Dusting: We use a specialized machine to remove dirt, dust, and other particulate matter from the fibers of your rug.
Spot cleaning: We treat any stains or spots with the appropriate cleaning solutions, based on the type of stain and the material of your rug.
Deep cleaning: Using a combination of hot water and cleaning solution, we give your rug a deep cleaning, removing even the toughest stains.
Drying: We use a specialized drying technique to ensure that your rug dries evenly and quickly, without shrinking or warping.
Finishing: We groom the fibers of your rug so that they look neat and tidy, and we wrap it up for delivery and reinstallation.
Trust Sunbird Carpet Cleaning of Columbia for Rug Cleaning in Columbia, MD
At Sunbird Carpet Cleaning of Columbia, we are committed to providing the highest quality rug cleaning services in Columbia. Our team of experts uses the latest techniques and equipment to bring your rugs back to life, and we stand behind our work with a satisfaction guarantee. If you want to restore the beauty and texture of your rugs, contact us today to schedule an appointment.