HARDWOOD FLOOR CLEANING, REFINISHING IN COLUMBIA
Wood floors are meant to last a lifetime, but that's only if you maintain them properly. Give your hardwood floors the facelift they need with hardwood floor cleaning and refinishing by Sunbird Carpet Cleaning Columbia. We serve residential and commercial customers in Columbia and throughout the Baltimore area.
Well-maintained hardwood floors in your office or retail store makes a good impression on customers and clients. They add value to your home and can be an important part of your interior design.
Call 410-988-2026 today - we can answer all of your questions about hardwood floor cleaning, refinishing and repair.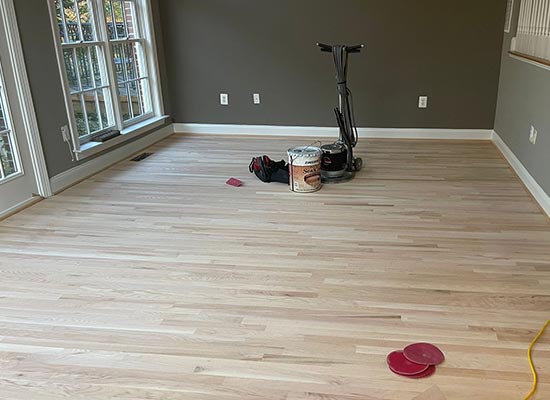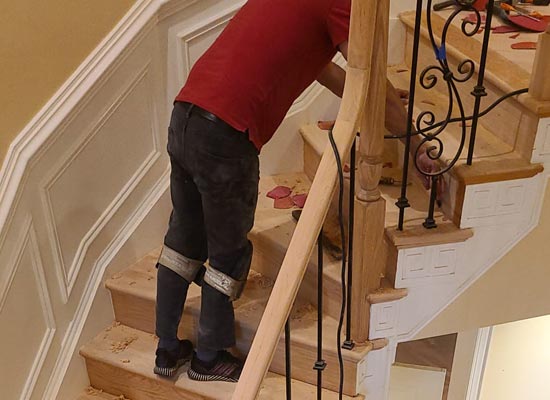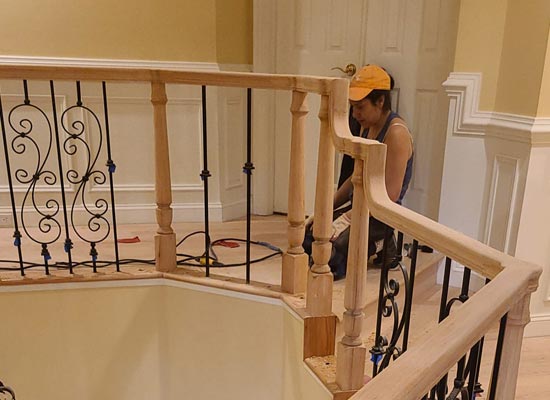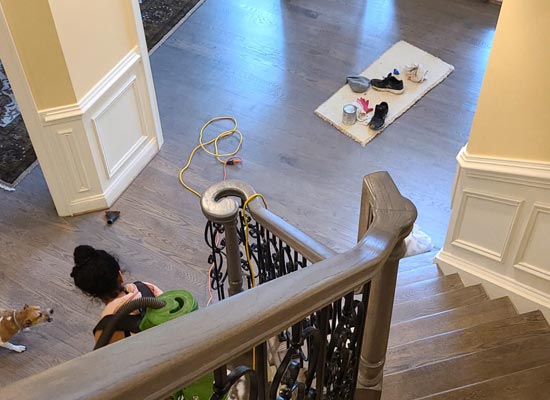 Hardwood Deep Cleaning
Hardwood seems simple to keep clean until you realize that regular mopping and steam cleaning can actually damage the wood. When your wood floors need that extra pick-me-up, our deep cleaning service can be just what you're looking for.
Our wood floor technicians use professional floor cleaning equipment along with cleansers especially designed for wood floor use to safely and completely wash away ground-in dirt from your floor boards. Enjoy the beauty of your wood floors again.
Refinishing Tailored to Your Needs
Sunbird Carpet Cleaning Columbia has the refinishing service that your floor needs. Sometimes the finish is just a bit scratched, but all the damage is literally on the surface. Other times, sanding and refinishing may be required to repair damages that extend through the finish to the wood itself.
In the more complex situations, even we call for experts. We've teamed up with Hardwood Revival to provide our clients with the best wood floor refinishing service available in Columbia and Maryland. They've got the skills and capabilities, and we'll call them in so you can have your wood floors cleaned and refinished by the best.
Our refinishing services in Columbia include:
Detailed on-site inspection and estimate, noting all areas of concern
Screen and recoat to refresh the current finish, for gleaming floors in your choice of sheen - glossy, semi-glossy, satin or matte.
Sanding and refinishing completely removes the old finish, stains and surface marks and discoloration, and can even out uneven floor boards. Our professional equipment minimizes the noise and controls the dust! Your floors will look new again, with a brand new finish.
Hardwood floor repair services - we take care of scratches, dents, and gouges and replace damaged boards as well. This is usually done as part of the sanding and refinishing process.
With Sunbird Carpet Cleaning Columbia on the job, Columbia, MD wood floors have never looked better. Call for your free phone estimate today.